Nevzorov Haute Ecole with Sascha Green

Welcome to my NHE course and coaching site!
I am a teacher of the Nevzorov Haute Ecole method by Alexander Nevzorov since 2007.

The way to learn the Nevzorov Haute Ecole method is through our online courses.
My programs give you full access to the education, including theory and practicalities of the Nevzorov Haute Ecole method of horse education, from the philosophy all the way to the school's Haute Ecole elements.

All school elements are taught in total freedom, creating a life of deep meaning, mastery, and healing. The result is perfect health for a horse.








Unlock Your Horse's Full Natural Potential
The Nevzorov Haute Ecole method is a system of real understanding between a human and a horse that creates mutual and extraordinary relationships.
The NHE method rejects all systems of dominance, or control, revealing the truth about horses and the quickest way to their hearts, for truly beautiful results.

Playing with Horses
The Nevzorov Haute Ecole method gives you the roadmap to understand the true nature of horses for truly spectacular results.
A horse is not a mode of transport but a brilliant creature, who loves to play and learn and who has an extraordinary intellect.
Traditional methods of horsemanship rely on force, ideas of dominance and an absence of understanding of the horse's mind.
The NHE School method shows the exact way, step by step to a horse's heart.
The philosophy, school interdicts and special conditions of a horse's upbringing, by Alexander Nevzorov, is the way to a perfect education and understanding with horses, for real relationships of pure joy and freedom.



What you can learn from my program
I show exactly how to reach your horse's mind and heart, and realise their full potential through the Nevzorov Haute Ecole method.
My process releases a horse's ability to play freely with you, to learn willingly from you, to develop language and understanding, and to accelerate the mind and body for perfect health.
Because a truly healthy horse loves to play!
Join to learn Nevzorov Haute Ecole today.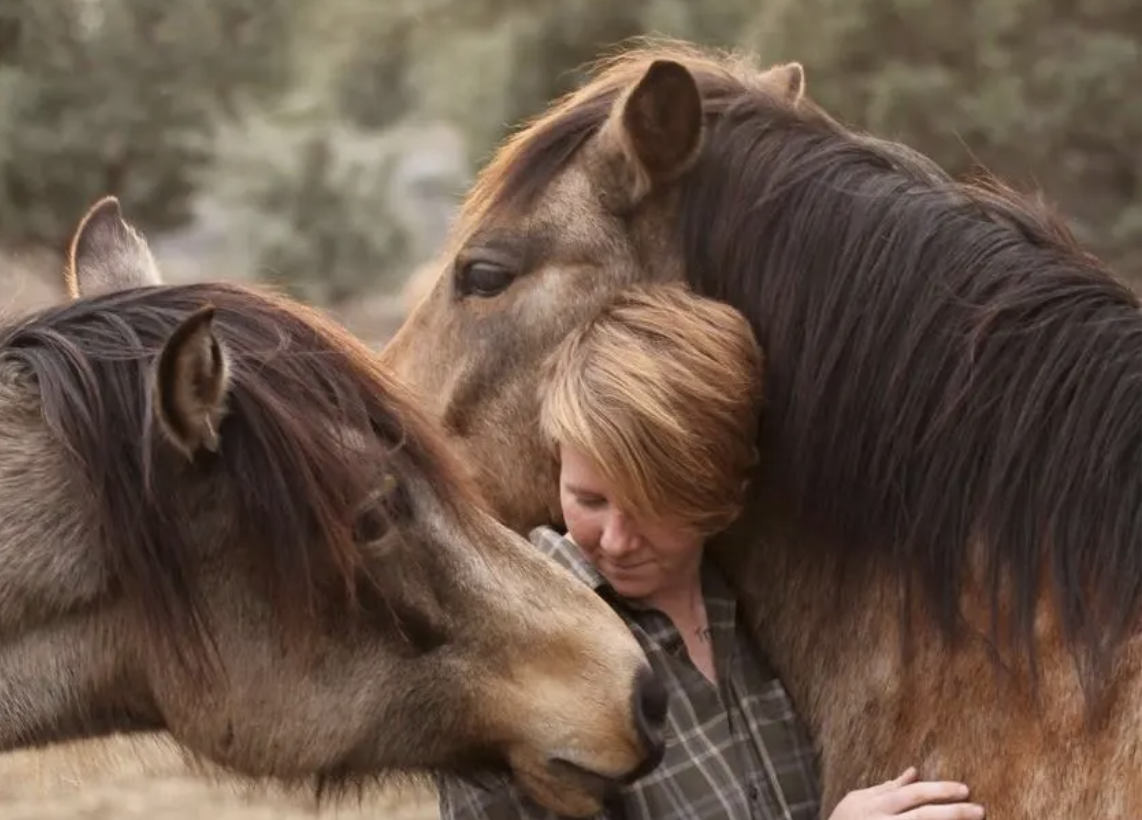 What previous students have to say

Ren Hurst - author
When I began transforming my relationship to horses, Sascha was my first point of contact before joining Nevzorov Haute Ecole. 
For nearly a year, she patiently and compassionately responded to my willful challenges, giving me space to go out and come to my own conclusions, and always allowing me to return each time, a little more humble. 
Were it not for her sensitive and kind guidance in those early stages, I may not have taken that next big step to let go of riding, and if I hadn't let go of riding, I never would have discovered the infinite source of peace and clarity on the other side. 
Sascha will forever be an invaluable ally in my journey, for whom I remain lovingly grateful. 

The complete Nevzorov Haute Ecole method
This course is a culmination of my 17 years experience practicing the Nevzorov Haute Ecole method. This course provides the most complete library of NHE information anywhere. From the philosophy to every school element, all aspects of the school education is explained.
Enrolment includes access to a private students group for ongoing support and development of your horse's NHE education.


Check your inbox to confirm your subscription